Venice is one of the most beautiful cities in the world. The architecture will have you in awe, the canals will transport you to a land almost mythical in it's aesthetic. The cafes, restaurants and many shops provide an atmosphere so decadent and lustrous you will want to buy and eat everything. I certainly did when I visited and I am dreaming of the day I get to return. Until then, I have to satisfy my Venetian yearnings with internet browsing and shopping. Here are some of my finds from Etsy.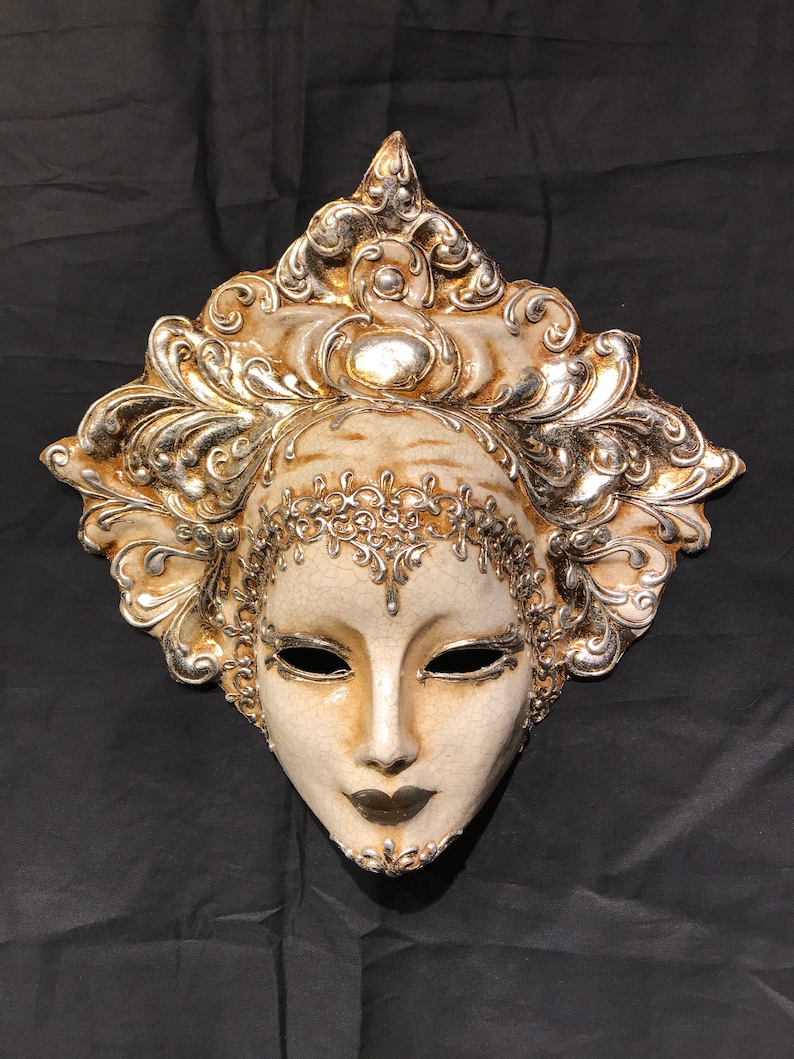 Venetian Mask, Floreal Face, Mask For Decoration, Original Mask
Say Venice to anyone and one of the first things they'll think of will be masks. They are on display everywhere there. Many of them are just there to flog to tourists but some of them are simply stunning and make me wish masquerade balls were frequent events.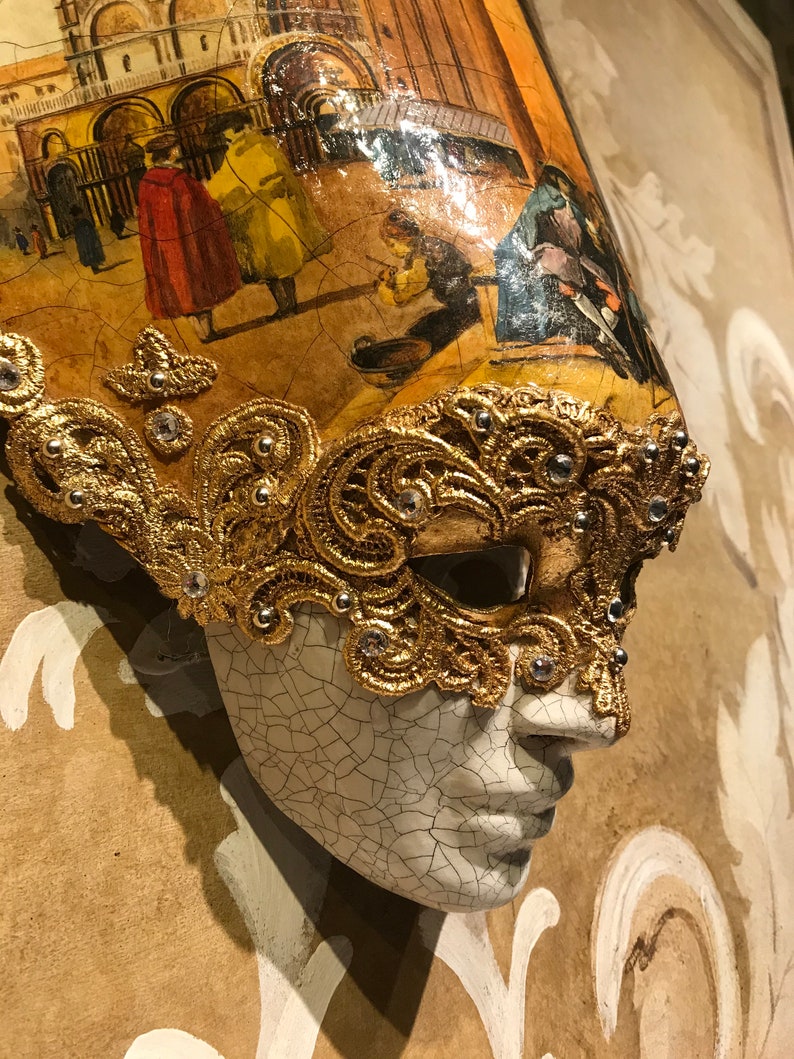 Masquerade Mask Hand Painted – Interior Design Venetian Mask – Mask with San Marco Square painting
My favourite type of mask while visiting Venice were these insanely beautiful hand painted ones depicting historical Venetian scenes. This one I found on Etsy is a bit different to the ones I really loved but it's still so beautiful.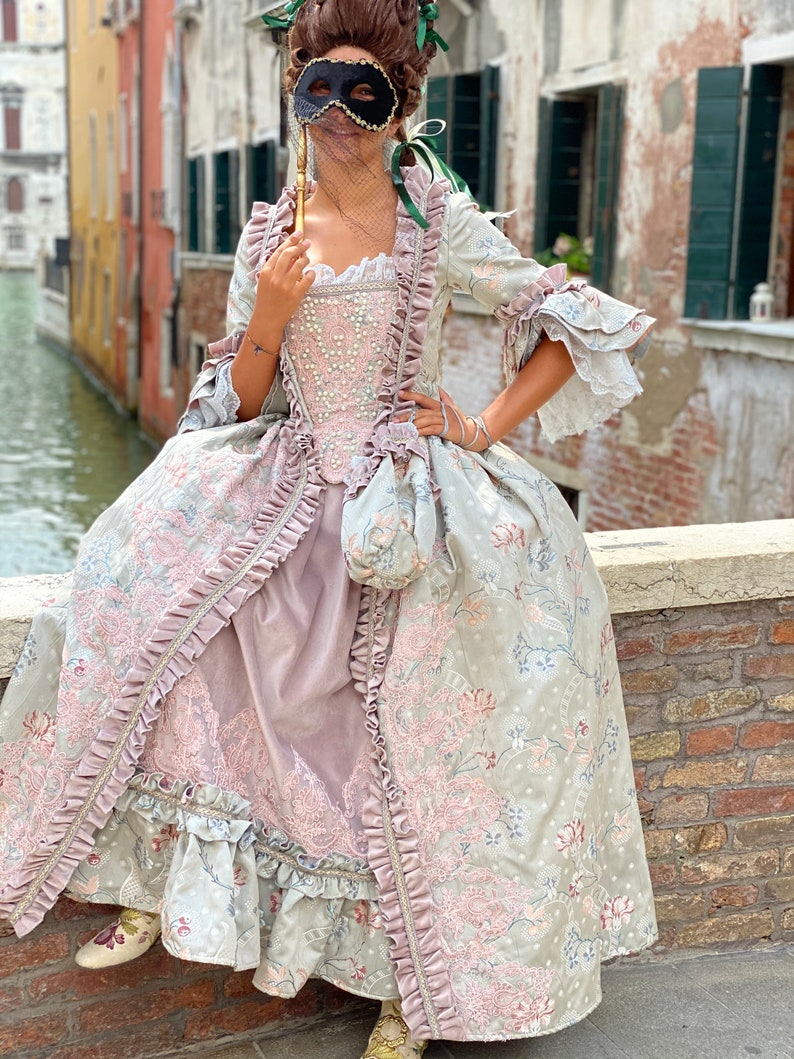 Historic dress from the 1700s, Handmade 18th Century Reproduction
A lot of Venice's aesthetic is based on this time period and with good reason. Everything is so sumptuous and decadent it's impossible not to get caught up in the splendor of it all. A few of the shops offering the truly beautiful masks also had these exquisite 18th century dresses. It's impossible to see one of these dresses and not dream up a majestic ball filled with spectacle and intrigue.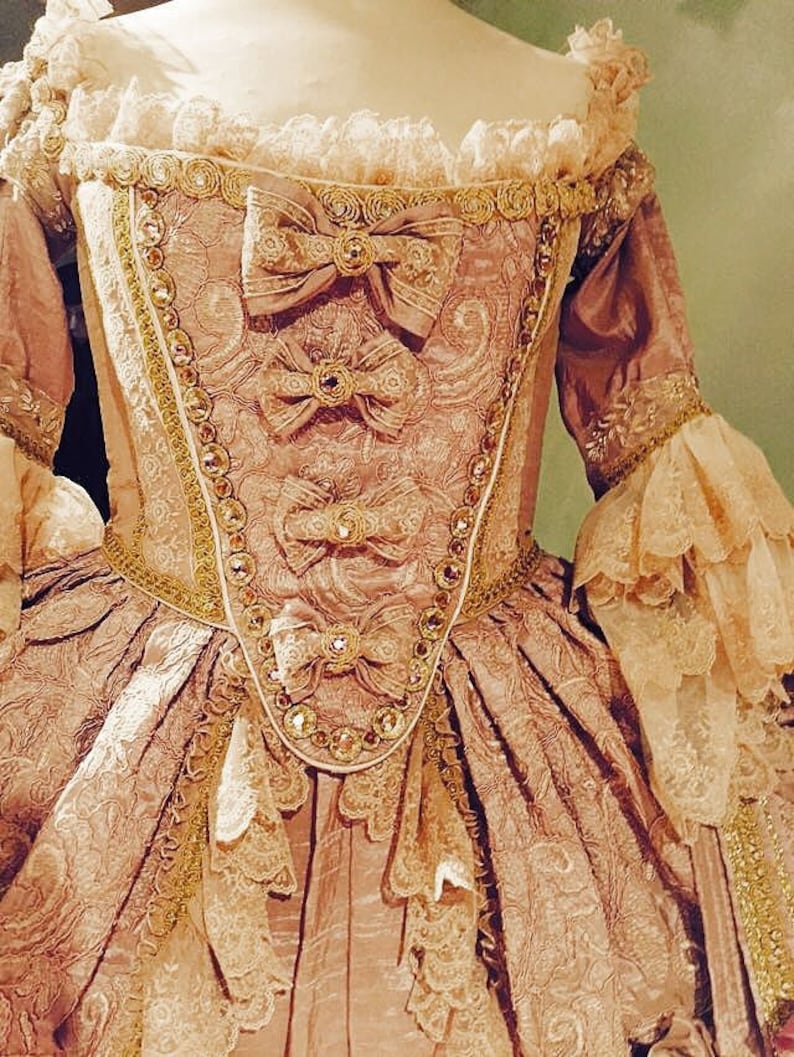 Historical Costume for Women – Complete Historical Costume from 1700 model
Another one of those amazing dresses and a bit closer to the style and colouring I saw in Venice. I'm sure many different designs are available but this is the one that has my heart.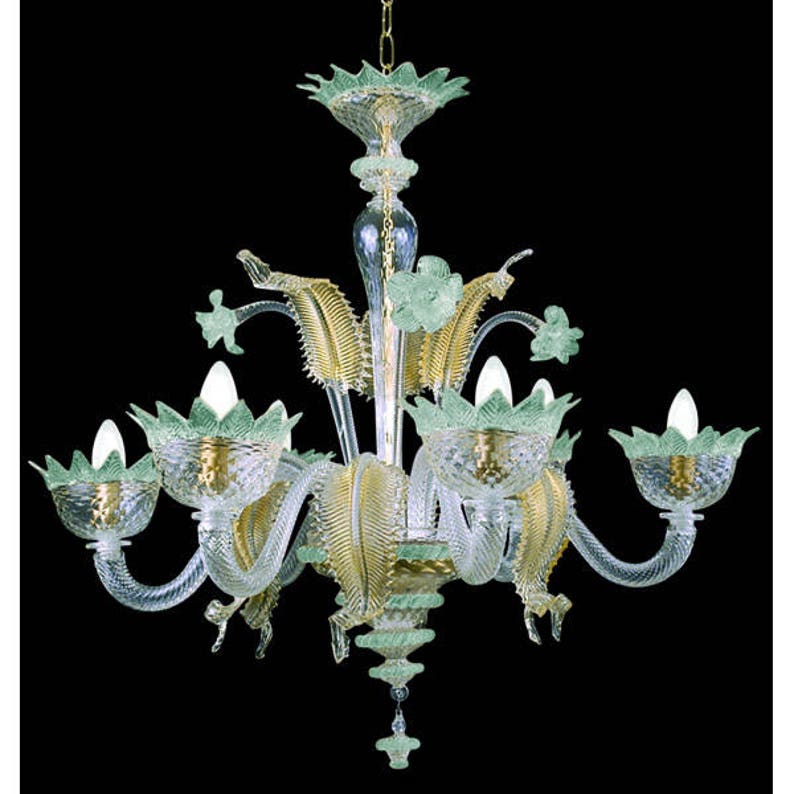 Murano Crystal Gold Chandelier • Muranese light blue gold • Venetian glass lamp
This lampshade is so similar to the one in our hotel room. The colouring is just a bit different. I fell in love with the thing and hope to someday have one in my house. I'm not entirely sure which room I would put it in though…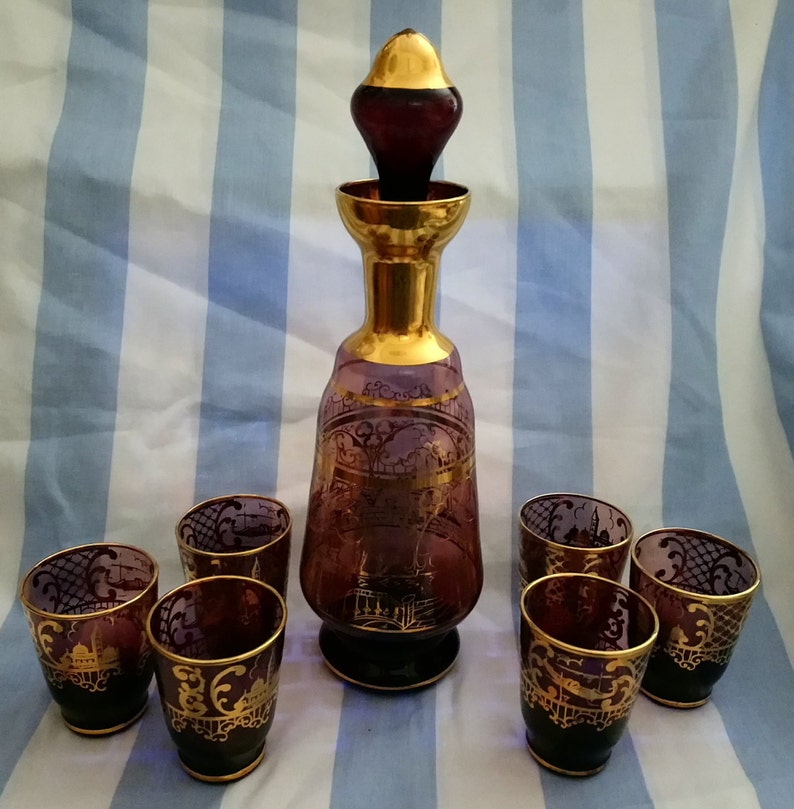 Venetian Amethyst glass liqueur Decanter set
Glass is of course a very popular item in Venice. You will find many beautiful and delicate items that I would be afraid to travel with but also some sturdy pieces. This vintage decanter set from the 1950's is very similar to many of the glasses you can get.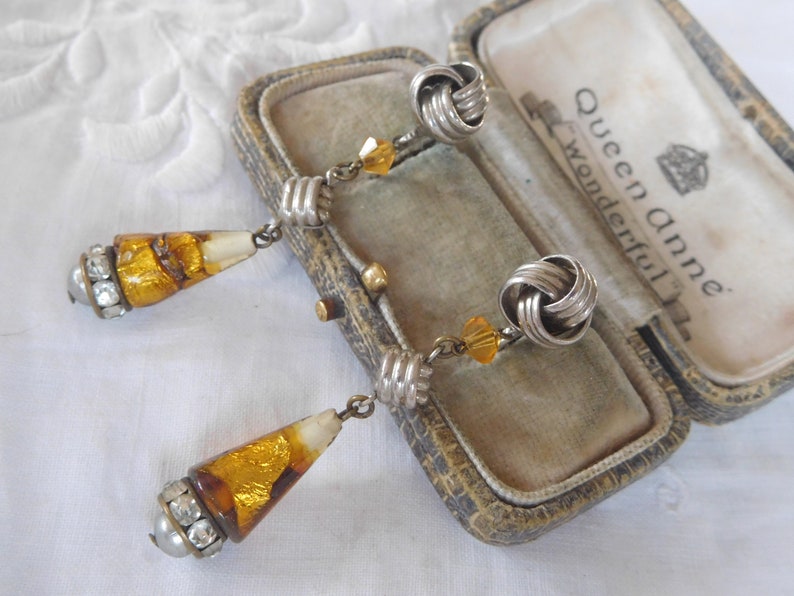 Beautiful Art Deco Gold Venetian Glass Drop Screw Back Earrings
I'm not really one for jewelry especially earrings but vintage earrings? Hell yes, please!! These vintage Venetian ones are so beautiful and elegant I would definitely tolerate an up-do to show them off.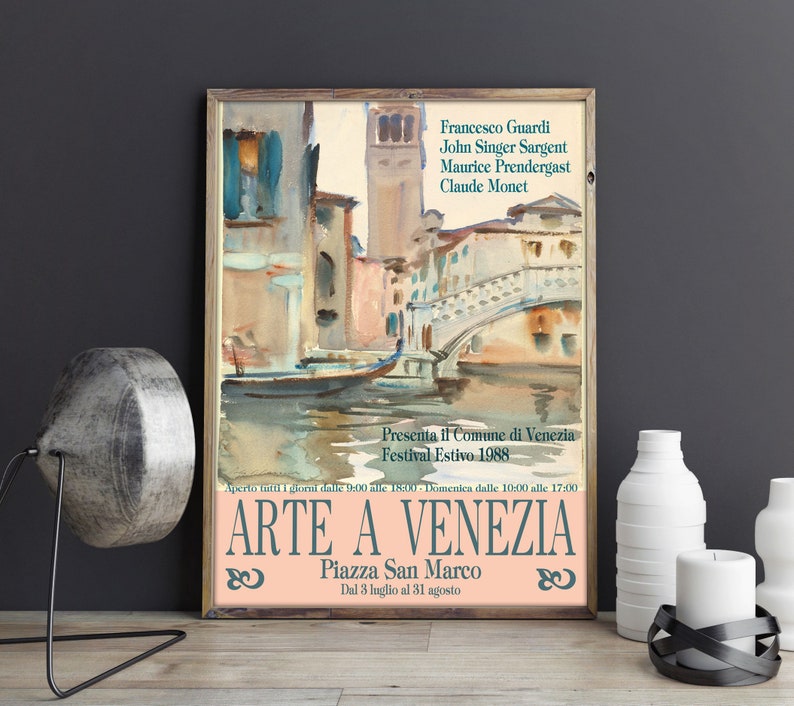 Venice Poster Venice Art Exhibition Print
There aren't many places I've visited that I loved so much I would put up a poster advertising it to everyone who visits but Venice is that place. I love the style of this charming print. It nicely captures the artistic character of Venice.
Where to Find Me
Latest Posts
Join My Mailing List
Processing…
Success! You're on the list.
Whoops! There was an error and we couldn't process your subscription. Please reload the page and try again.