Goodbye 2020!! I hope you all had a wonderful end to the year. Mine was mostly good with a small touch of bad but we won't get into that here. December was all about family time for me so I've been a bit inactive on the blog, channel and all my social media. I wanted to distance myself a bit from the online world and enjoy the Christmas season with family. I've really enjoyed being home which is good cause it looks like I'll be here a bit longer than I intended.
Anyway, lets chat about some of my favourite things from December.
Favourite Book | Emma by Jane Austen, illustrated by Marjolein Bastin
I got this absolutely beautiful edition of Emma on NetGalley for review this month. My version is digital but I imagine the print edition would make a spectacular gift for a Jane Austen fan. It's illustrated by Marjolein Bastin who I hadn't heard of before reviewing this book but her artwork is so elegantly beautiful. It suits Jane Austen quite well.
Get the book: Amazon
Favourite Recipe | Easy Bread & Butter Pudding
We got this delicious fruit bread from Aldi while picking up our Christmas groceries to have for our tea. It was really tasty and full of currants and sultanas but a little on the dry side so we decided to use it to make some quick and easy bread and butter pudding. I came across this recipe on BBC Good Food and tweaked it a little to suit what we had.
Small Loaf Fruit Bread
1 x 500g Carton of Custard
150ml Milk
1 tsp Cinnamon
1/2 tsp Nutmeg
Real Butter
Preheat oven to 140c. We had already eaten a few slices of the fruit loaf so I'm not sure what measurement we used but the full loaf is 490g. Butter each slice of bread with a small amount of butter, slice in half to get little triangles and layer in a baking tray/dish like a lasagna dish. Mix together the milk, custard, cinnamon and nutmeg and pour over the slices of bread. If you have the slices laying on top of one another pour the custard mix between the slices to make sure they all soak up the mix. Leave the bread to soak up the custard for a few minutes and then place in the oven for 30-35 minutes.
This is so delicious warm with some ice-cream, whipped cream or Bailey's whipped cream like how we had it.
Favourite Product | Ronxs Candle Lighter
This thing is amazing!! It's an electric lighter for lighting candles and I guess it would work for lighting other things too. I got it specifically for candles and have no other uses for it so can't say. It's rechargeable and comes with a little USB cable to charge it off a laptop or connect to a USB outlet. It works by passing an electric spark between two points on the tip of the unit. It makes a fairly loud electrically noise when you push the button that surprised me a little but I got used to it.
Favourite Movie | Home Alone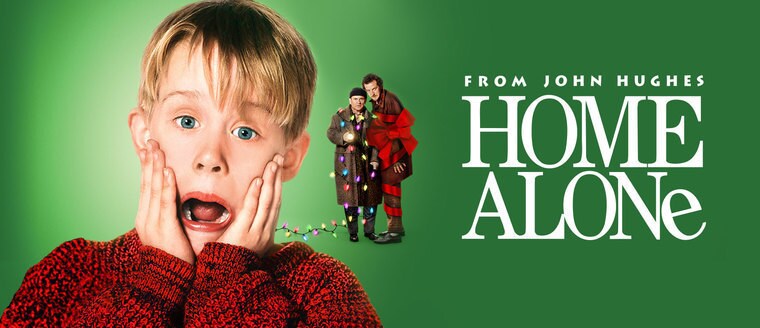 A bit of an obvious choice for the Christmas period but it was the movie I enjoyed watching the most this month. It was interesting watching it on a HD tv and seeing all the details we couldn't see before on VHS and our old TV like Kevin's ticket going in the bin.
So, those were my favourites in December. What were the highlights of your month?
Where to Find Me
Processing…
Success! You're on the list.
Whoops! There was an error and we couldn't process your subscription. Please reload the page and try again.
Links provided are affiliate links. If you make a purchase from these links I will earn a moderate commission. This post contains advertisements. None of this influences my reviews.