It's that time of year again. I usually find Christmas really stressful because of all the shopping but I started planning early this year and just got the things I needed. If you're still struggling for some gift ideas, here are a few that may be just the thing you're looking for.
My husband recently bought me this and I think it's a great gift for any reader but especially one who's also a Disney fan. Get it here.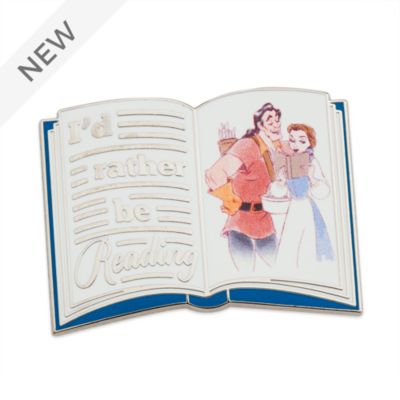 There's nothing nicer than getting cosy with a cup of tea and your current read.
This VAHDAM Assorted Tea Gift Set is beautiful and one of Oprah's Favourite Things for 2019.
And when the tea isn't strong enough, a nice glass of wine with your book really hits the spot.
LSA is one of my favourite glassware makers. Almost everything is handmade and simply stunning. I have a really beautiful set of handmade champagne glasses with a swirl of gold in them but I have my eye on the Pearl range now. These Mother of Pearl Red Wine Glasses would make a wonderful gift. The design is also available as cocktail glasses and champagne flutes.
A book probably seems like the obvious gift for a bookish person but it's actually a dangerous road. There's a good chance they've already read it or it isn't one they're interested in at all (unless they request a specific one) but if they are Harry Potter fans one if these editions will be a safe bet. Get them here.
On our first Christmas together, himself got me a kindle and it remains the best gift I've ever gotten. It has all my books! Get it here.
Annotating Supplies
If they are the type of reader who likes to annotate then they are in constant need of annotating supplies. Index tabs, highlighters, pens, note paper, and post-its are always needed by annotators. A small hamper with pretty stationery and maybe some chocolate and tea thrown in would make an awesome gift.
Bookish Christmas Gift Guide from @elainehowlin_

Tweet
Reading Goal Tracker sized A5. Click on an image to view it larger and right click to save.

Title: The Ice Princess Series: Princes Trilogy 3.5 Author: Elizabeth Hoyt Genre: Historical Romance Synopsis: SEVEN NIGHTS OF SIN As the madam of Aphrodite's Grotto, the most infamous brothel in London, Coral Smythe knows everything possible about men's needs and desires. Yet she's never experienced the love of a single man-not even that of Captain Isaac Wargate whose… Read more

There's nothing better than snuggling up with a Christmas quickie romance after devouring Christmas dinner. Especially if you have a cosy fire to read by. I've put together a list of Christmas themed short stories and novellas that you can easily read in one sitting this Christmas. There are 16 stories for you to choose… Read more
View all posts
[…] connection to it other than featuring a character mentioned in the series. Mainly in the first book The Raven…

If you are interested in science-fiction/fantasy, I am starting to post chapters of a story I have written. It is…

Plenty time to pick one up still 😉

So far this is the only one by him I've read but I plan on changing that 😉

😦 I want the movies to come out so I can see them! This series is so good. The chemistry…
Processing…
Success! You're on the list.
Whoops! There was an error and we couldn't process your subscription. Please reload the page and try again.
---
*Amazon links provided are affiliate links. If you make a purchase from these links I will make a small commission.