I may be biting off more than I can chew but this year I have decided to take part in Blogmas. What is Blogmas? It's kind of like an advent calendar of festive blog content posted every day for 25 days in December. I'm not sure I will be able to write 25 interesting Christmas themed posts but I should be able to post every day for 25 days. There just might be the odd bit of regular content thrown in.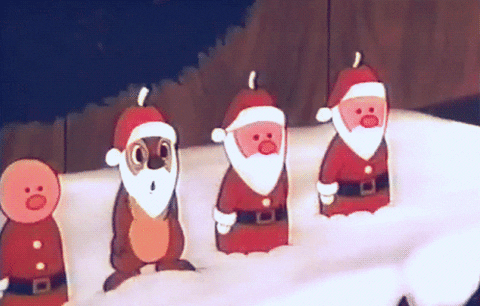 Vlogmas is another option for the season. It's the same as Blogmas but on YouTube with video content. I would love to try this but I seriously doubt I'd be up to the challenge. I struggle with getting a single video a week up.
So, even though I'm unsure of my ability I do have a few ideas for posts. These would work for Vlogmas and Blogmas.
Blogmas/Vlogmas Post Ideas
Bookish Christmas Gifts
Christmas Gifts under €20
Stocking Fillers
How to make Christmas Cards
How to make a Christmas Wreath
Christmas Cake Recipe
Favourite Christmas Books
Christmas Books for Kids
DIY Christmas Decorations
Christmas Book Reviews
Hot Chocolate Recipe
Christmas Cocktail Recipe
How We Celebrate Christmas
My Christmas Wishlist
My Christmas Watchlist
Christmas Movies on Netflix to Watch
Festive Reading List
Festive Reading Vlog
Christmas Cosy Reading Night
Christmas Readathon
Christmas Day Menu
Christmas Printables
Christmas Instagram Templates
Christmas Plans
Stephen's Day Plans
Christmas Vlog
Annual Wrap-Up
Christmas Tree Decorating Vlog
Christmas Playlist
Anticipated Reads for Next Year
If you have more ideas (and are willing to share) I would so love to hear them. I will add them to the list and credit you 🙂