I actively avoid books that are likely to make me cry (with one exception below). These ones managed to make me cry but I still love them. Sometimes we just need to cry… it's healthy… right?
---
Transcendence by Shay Savage
It's said that women and men are from two different planets when it comes to communication, but how can they overcome the obstacles of prehistoric times when one of them simply doesn't have the ability to comprehend language?
Ehd's a caveman living on his own in a harsh wilderness. He's strong and intelligent, but completely alone. When he finds a beautiful young woman in his pit trap, it's obvious to him that she is meant to be his mate. He doesn't know where she came from; she's wearing some pretty odd clothing, and she makes a lot of noises with her mouth that give him a headache. Still, he's determined to fulfill his purpose in life – provide for her, protect her, and put a baby in her.
Elizabeth doesn't know where she is or exactly how she got there. She's confused and distressed by her predicament, and there's a caveman hauling her back to his cavehome. She's not at all interested in Ehd's primitive advances, and she just can't seem to get him to listen. No matter what she tries, getting her point across to this primitive, but beautiful, man is a constant – and often hilarious – struggle.
With only each other for company, they must rely on one another to fight the dangers of the wild and prepare for the winter months. As they struggle to coexist, theirs becomes a love story that transcends language and time.
This book was such a surprise. I read it to fulfil a task on a reading challenge and many people told me they loved it but I thought it sounded a bit silly. Of course, then I absolutely loved it and count it among my favourite books. It made me cry at the end because it doesn't wrap up with an HEA just as they get together like most romances but continues on with the story of their life. It was so bittersweet I wept through the last few pages.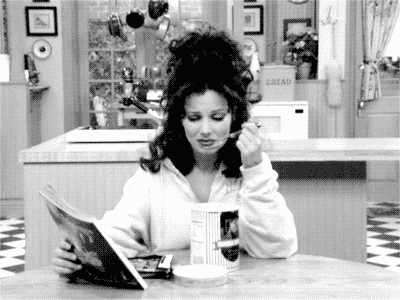 ---
Harry Potter and the Order of The Phoenix by J.K. Rowling
Harry Potter is due to start his fifth year at Hogwarts School of Witchcraft and Wizardry. His best friends Ron and Hermione have been very secretive all summer and he is desperate to get back to school and find out what has been going on. However, what Harry discovers is far more devastating than he could ever have expected…
I presume everyone knows what happens in Harry Potter at this stage and there's no need to worry about spoilers but what upset with this one is a character death so if you don't know who it is don't read on.
Harry's state of disbelief and loss over Sirius's death at the end of this one broke my heart. When he tried calling him with the mirror and when he got so excited about asking Nearless Headless Nick how to contact Sirius I just couldn't take it.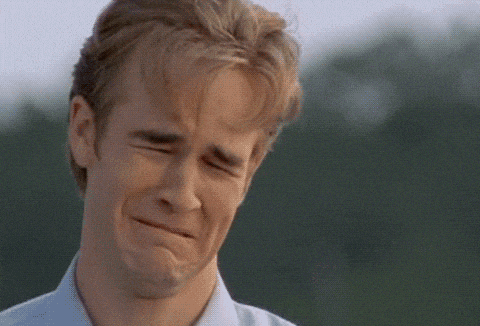 ---
Falling Into You by Jasinda Wilder
I wasn't always in love with Colton Calloway; I was in love with his younger brother, Kyle, first. Kyle was my first one true love, my first in every way.
Then, one stormy August night, he died, and the person I was died with him.
Colton didn't teach me how to live. He didn't heal the pain. He didn't make it okay. He taught me how to hurt, how to not be okay, and, eventually, how to let go.
This one I completely expected to cry reading. I think I must have been hormonal or something when I picked it up cause it isn't my usual sort of book at all and I cried pretty much the whole time. Great for fans of tearjerkers.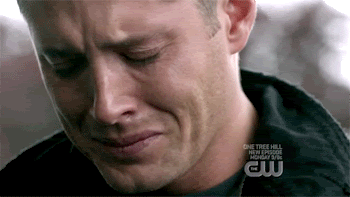 ---
Has a book ever made you cry? I know I can't be the only one that got upset over Sirius.
3 Books that Made Me Ugly Cry @elainehowlin_

Tweet
It's been a while since I read enough to warrant a wrap-up post. It feels so good to be reading again now the anxiety over everything has calmed down for me. So, this is what I read in May and my thoughts on them. I'm not going to go into too much detail here or … Continue reading What I've Been Reading & 2 Bookstagram Templates
My TBR is a bit ambitious this month. I've picked out 9 books which is less than what I managed to read in May but a heck of a lot more than what I've been reading otherwise. The Ballad of Songbirds and Snakes by Suzanne Collins Ambition will fuel him. Competition will drive him. But … Continue reading June TBR & 2 Instagram Story Templates
I was completely against Audible for so long. I thought it was overpriced considering I pay the same for Scribd and can listen to however many audiobooks I want (kind of) as well as ebooks. But of course with Scribd I don't actually own the books and they may not have the book I want. … Continue reading Recent Audible Acquisitions
I recommend checking out that series and the Kate Daniels series by Ilona Andrews.

I love fantasy books, but urban fantasy just sounds so….different. I love different.

I adore that miniseries!! I love rewatching it on Netflix when I can't find anything new to watch.

Thank you so much! I would normally read about 5 or 6 books in a month so this was a…
Processing…
Success! You're on the list.
Whoops! There was an error and we couldn't process your subscription. Please reload the page and try again.
*Amazon links provided are affiliate links. If you make a purchase from these links I will make a small commission.