There have been a lot of amazing literary adaptations released recently but there seems to be a lot of focus on young adult titles. This month we're treated to some great adult adaptations. Louisa May Alcott's classic Little Women gets a modern twist, we have a vampire show free of teen drama with Deborah Harkness' A Discovery of Witches and we get a very creepy thriller told from the perspective of a stalker in Caroline Kepnes' You. (I'm making it sound like I have an issue with teenagers, I don't. Except when they sit behind me in the cinema.)
---
A Discovery of Witches by Deborah Harkness
Release date 14 September 2018 
This is the adaptation I am most excited for. Deborah is an executive producer for the show and will be writing several episodes as well which bodes very well for the series being loyal to the books. The show is being produced by Sky who were also involved with the production of the wonderfully gothic Penny Dreadful.
Fall under the spell of Diana and Matthew in the stunning first volume of the No.1 internationally bestselling ALL SOULS trilogy.
A world of witches, daemons and vampires. A manuscript which holds the secrets of their past and the key to their future. Diana and Matthew – the forbidden love at the heart of it.
When historian Diana Bishop opens an alchemical manuscript in the Bodleian Library, it's an unwelcome intrusion of magic into her carefully ordered life. Though Diana is a witch of impeccable lineage, the violent death of her parents while she was still a child convinced her that human fear is more potent than any witchcraft. Now Diana has unwittingly exposed herself to a world she's kept at bay for years; one of powerful witches, creative, destructive daemons and long-lived vampires. Sensing the significance of Diana's discovery, the creatures gather in Oxford, among them the enigmatic Matthew Clairmont, a vampire genticist. Diana is inexplicably drawn to Matthew and, in a shadowy world of half-truths and old enmities, ties herself to him without fully understanding the ancient line they are crossing. As they begin to unlock the secrets of the manuscript and their feelings for each other deepen, so the fragile balance of peace unravels…
Get the book: Amazon | Book Depository
---
You by Caroline Kepnes
Release date 9 September 2018
This book is the embodiment of unease. The bad guy is the protagonist and none of the "good guys" are particularly likeable. Reading it gave me a sinking feeling in my tummy but I simply couldn't stop.
When a beautiful, aspiring writer strides into the East Village bookstore where Joe Goldberg works, he does what anyone would do: he Googles the name on her credit card.
There is only one Guinevere Beck in New York City. She has a public Facebook account and Tweets incessantly, telling Joe everything he needs to know: she is simply Beck to her friends, she went to Brown University, she lives on Bank Street, and she'll be at a bar in Brooklyn tonight—the perfect place for a "chance" meeting.
As Joe invisibly and obsessively takes control of Beck's life, he orchestrates a series of events to ensure Beck finds herself in his waiting arms. Moving from stalker to boyfriend, Joe transforms himself into Beck's perfect man, all while quietly removing the obstacles that stand in their way—even if it means murder.
Get the book: Amazon | Book Depository
---
The Little Stranger by Sarah Waters
Release date 21 September 2018
This is Waters' sixth screen adaptation including a South Korean movie from the director of Old Boy inspired by Fingersmith called The Handmaiden.  The Little Stranger is directed by Lenny Abrahamson who also directed the adaptation of Emma Donohue's Room.
One postwar summer in his home of rural Warwickshire, Dr. Faraday, the son of a maid who has built a life of quiet respectability as a country physician, is called to a patient at lonely Hundreds Hall. Home to the Ayres family for over two centuries, the Georgian house, once impressive and handsome, is now in decline, its masonry crumbling, its gardens choked with weeds, the clock in its stable yard permanently fixed at twenty to nine. Its owners—mother, son, and daughter—are struggling to keep pace with a changing society, as well as with conflicts of their own. But are the Ayreses haunted by something more sinister than a dying way of life? Little does Dr. Faraday know how closely, and how terrifyingly, their story is about to become intimately entwined with his.
Get the book: Amazon | Book Depository
---
Little Women by Louisa May Alcott
Release date 28 September 2018
This is a modern retelling of the classic tale. It will be interesting to see how a modern setting affects the story. It's being distributed by Pure Flix Entertainment who are known for Christian films.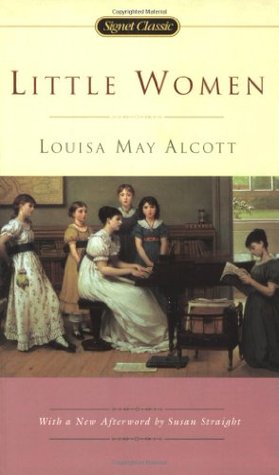 Generations of readers young and old, male and female, have fallen in love with the March sisters of Louisa May Alcott's most popular and enduring novel, Little Women. Here are talented tomboy and author-to-be Jo, tragically frail Beth, beautiful Meg, and romantic, spoiled Amy, united in their devotion to each other and their struggles to survive in New England during the Civil War.
It is no secret that Alcott based Little Women on her own early life. While her father, the free-thinking reformer and abolitionist Bronson Alcott, hobnobbed with such eminent male authors as Emerson, Thoreau, and Hawthorne, Louisa supported herself and her sisters with woman's work," including sewing, doing laundry, and acting as a domestic servant. But she soon discovered she could make more money writing. Little Women brought her lasting fame and fortune, and far from being the girl's book" her publisher requested, it explores such timeless themes as love and death, war and peace, the conflict between personal ambition and family responsibilities, and the clash of cultures between Europe and America.
Get the book: Amazon | Book Depository
---
What adaptations have you seen recently? What ones are you looking forward to seeing?
Synopsis and book covers from Goodreads. Movie info from Wikipedia.