Title:
Little Moments of Love
Author: Catana Chetwynd
Goodreads Rating: 4.07/5
Synopsis:
Soppy
 meets 
Sarah's Scribbles
 in this sweet collection of comics about the simple, precious, silly, everyday moments that make up a relationship.
What began as stray doodles on scraps of paper became an internet sensation when Catana Chetwynd's boyfriend shared her drawings online. Now, Catana Comics touches millions of readers with its sweet, relatable humor. Little Moments of Love collects just that – the little moments that are the best parts of being with the person you love.
✯     ✯     ✯     ✯     ✯     ✯     ✯     ✯     ✯     ✯     ✯     ✯     ✯     ✯     ✯ 
What I thought about the book: 
I loved this!! It was just so sweet and cute and so relatable.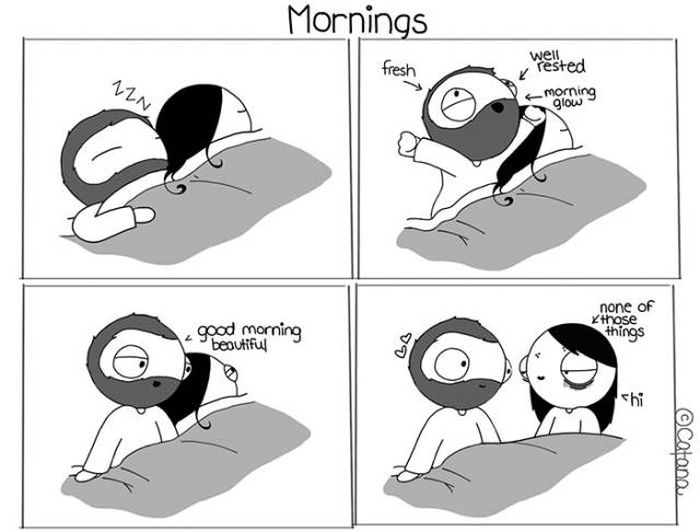 It would make a lovely little gift for your significant other and you can both giggle over how cute you are.
Read a Preview
*Amazon links provided are affiliate links. If you make a purchase from these links I will make a small commission.

Little Moments of Love @elainehowlin_

Tweet
Hi everyone, happy crafting day!! This is my favourite posting day. I just LOVE creating things and each week the project is a bit of a surprise to me. I start out with a vague idea of what I want to make and then just start! This week I got a new set of tarot… Read More Rustic Tarot Card Box DIY
To be fair, this is more of a Might Be Read list cause I am terrible at sticking to TBR's. Hopefully, you'll get some ideas for what to read for the readathon but if you don't I have a Goodreads shelf with loads more recommendations. As always, there's no pressure to complete the challenges. You… Read More The Irish Readathon TBR & Recommendations
My idea behind this was a collection of items a Georgian lady might be given by her lover/sweetheart. So I created this keepsake envelope collection that can be used as a reading journal and included Persuasion by Jane Austen because of the letter near the end of the book. Any book where the characters exchange… Read More Persuasion by Jane Austen Valentine's Keepsake Journal
Your journal is so pretty! Mine looks like an elementary schooler's homework in comparison!! I love it ❤ ❤
Processing…
Success! You're on the list.
Whoops! There was an error and we couldn't process your subscription. Please reload the page and try again.