This weekend readathon (Werewolf Frenzy) is hosted on My Vampire Book Obsession during the last or 2nd last weekend each month.
It's a pretty simple readathon, there are no tasks, you just set a page count goal. It runs from Thursday to Sunday so it's not technically a weekend readathon but close enough.
---
Goal: 400 pages
100 pages per day should be pretty doable… I say that now but I almost never manage to reach my goal during these. I'm hoping to finish at least one book from start to finish… or I might throw that plan out the window and read a few pages of several books.
Day 1 Thursday
I read a whopping 36 pages today… Yeah, 100 pages a day is totally doable… I'm reading Biting Cold by Chloe Neil which is the 6th book in the Chicagoland Vampires series. I ended up spending most of the day learning how to use Adobe Premiere Pro and editing some video clips for Instagram stories. I watched a video from my favourite YouTube videographer/photographer, Peter McKinnon, in which he featured a friend of his that does really cool Instagram Stories and I wanted to give it a go. If you're into photography or video I highly recommend his channel, I've learned so much from him.
Check out my (weak) attempt here. I'm learning but have a long way to go still.
Day 2 Friday
I read nothing, NOTHING!! But I was sick so it's understandable…right? I slept in later than usual, done some housework, went for a walk, and got some groceries. When I got home I was feeling really shitty so I wrapped up in a blanket, lit the fire and binged Warehouse 13.
Day 3 Saturday
Again I didn't read anything! What is wrong with me?! I was feeling better so we went into town which was a lot of fun. We got Fast Al's pizza, went to some nerdy shops and to see Thor Ragnarok. Thor was awesome, it was very like Guardians of the Galaxy a lot of humour and space stuff.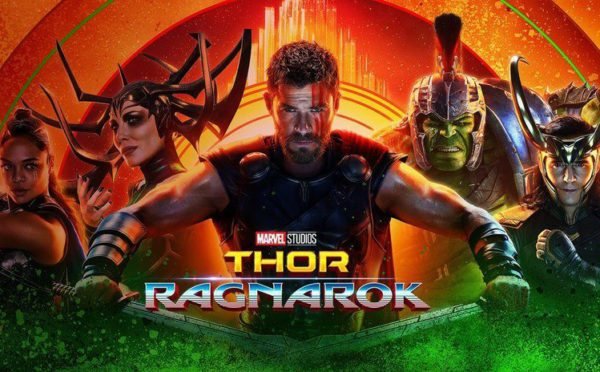 Day 4 Sunday
No reading again. I have no excuse today. I parked my butt on the couch and watched loads more Warehouse 13. I seem to have swapped readathon for TVathon….. I did spend a lot of time checking out other blogs here on WordPress but that's the only kinda good thing I did.
---
So, I failed terribly at this readathon, 36 pages out 400 is pretty bad… But, hey, there's always next month.