ok, we're a good bit past mid year but I liked this one. Created by Chami @ ReadLikeWildfire and Ely @ Earl Grey Books
---
Best book you've read so far in 2017?

This is so hard to answer!!! I've read over 120 books this year, how can I pick just one??!!! Ok, I'm going to go with Ride the Storm by Karen Chance because it's my favourite series and I really loved it. I was going crazy waiting for this book and it was everything I hoped it would be.
Best sequel you've read so far in 2017?
I'm going to go with Even White Trash Zombies Get the Blues by Diana Rowland. It stayed true to the feel of the first book but still managed to broaden the world a lot.
New release you haven't read yet, but want to?

I have a few on my NetGalley list to get to still. The one I'm most excited to get to is The Rules of Magic by Alice Hoffman. I really enjoyed Practical Magic so I'm really interested in finding out more about the aunts.
Most anticipated release for the second half of the year?
Lake Silence (The Others #6) by Anne Bishop. It's moving in a new direction now but I'm excited to see where she takes the series.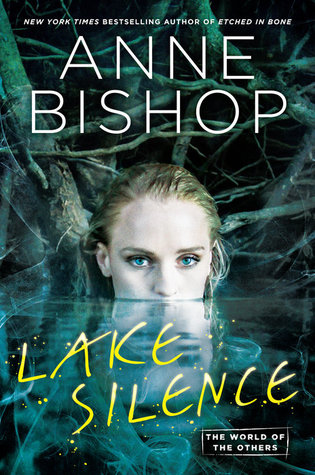 Oh man, I could name a few here too! Biggest one was definitely I Am Legend by Richard Matheson. I was really excited to read it, expecting a creepy gothic book but it was so boring and not a bit scary. And the main character was a tool.
Biggest surprise?

Written in Red by Anne Bishop. I didn't know anything about the book before reading it just that friends enjoyed it. Then it was picked for me in a 'pick it for me' on Goodreads and I freaking loved it! I was expecting typical urban fantasy fare but there's so much going on in this series.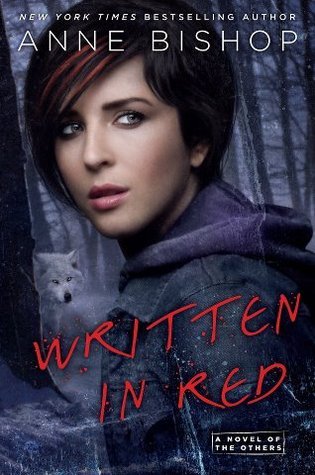 Favourite new author (debut or new to you)?
I've read very few new authors this year. Anne Bishop was new to me but I already mentioned her twice so can't again! Ok, I'm going to go with D.B. Reynolds. I started her Vampires in America series this year and have really enjoyed the two books that I read. I wish they had better covers though…
Hmm…. I'm not sure I have a new crush. I'm going to go with Spade from First Drop of Crimson by Jeaniene Frost. He's been in all the previous books in the Night Huntress series but I didn't care much about him until this book.
Newest favourite character?
Hands down, Angel Crawford. She is hilarious.
Book that made you cry?

I don't recall any of my books making me cry…

Book that made you happy?
I wouldn't exactly say it made me happy but First Grave on the Right by Darynda Jones sure made me laugh a lot.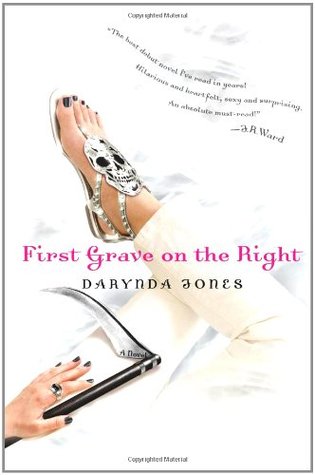 Most beautiful book you've acquired this year?
The illustrated editions of Philosopher's Stone and Chamber of Secrets.
What book(s) do you need to read by the end of the year?
Ha! We do not have the time to get into that!
Favourite bookish community member?
That's a tricky one… instead of picking a particular member I'm going to say my favourite strand of the bookish community online is Goodreads. Cause that's where the readers, books and challenges are.