This book tag is pretty straight forward. There's a list of questions connected to each letter of the alphabet. This tag was created by Perpetual Page-Turner  I found it on Book Tag Index.
Author you've read the most books from:

According to Goodreads, my most read authors are Laurell K. Hamilton and Karen Chance.  I've read 28 individual books by Laurel K. Hamilton and I've reread Karen Chance enough for it to be the same number. I wouldn't call Hamilton my favourite author, she's my most read simply because she has more books to read. I really did love her earlier books though.

Best Sequel Ever:

Hmmm, I tend to read series with 5+ books out so nearly everything I read is a sequel… ok, I'm going to go with Changes by Jim Butcher which is the 12th book in The Dresden Files. It blew my mind and totally revived the series which by book 12 was getting a bit predictable. Total game changer.
Currently Reading:

Slightly ashamed to say I have 7 books on my currently reading shelf at the moment (I had 10 last week so I'm getting somewhere). I have two non-fiction books that I tend to pick up and read a bit of whenever the mood strikes, Women Who Run With the Wolves and Old Ways, Old Secrets: Pagan Ireland. I have two library books, an audio book, The Beachcomber and an e-book, The Essex Serpent. Then I have an e-book from Scribd, Dreams of a Dark Warrior and an audio book, The Many Sins of Lord Cameron. And finally, I'm reading a paperback of Dark Witch. I'm 20%-70% through each of these.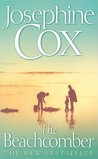 Drink of Choice While Reading:

Water. I'm pretty much always drinking water. I'll have the occasional cup of tea in the evening and at the weekend I might have wine. I love having a glass of wine while reading.

E-reader or Physical Book?

I read mainly ebooks simply because it's way more convenient and I can have a whole series on my reader ready to go and bring them all with me. Also with the reader, I don't need to have a light on in bed when reading and torment my husband. I do love physical books as well though. If there's a book I really really love I tend to buy a physical copy of it as well.

Fictional Character You Probably Would Have Actually Dated In High School:

I tend to go for the nerdy guy so in high school I probably would have gone for Simon from The Mortal Instruments.

Glad You Gave This Book A Chance:

Fool Moon (Dresden Files #2) by Jim Butcher. I read the first book and loved it but for some reason, I wasn't feeling this one. Then someone suggested I give the audio book a go and I fell in freakin' love!! I was still pretty new to audio books (I'd listened to 2 previously) and wasn't sure how I felt about the medium but I said I'd give it a whirl (mostly because James Marsters was narrating). I listened to the audio of every book after that and loved them all.
Hidden Gem Book:

Hmmm, I guess this means a book that I loved but not many people have read… Ok, I'm going to go with Falling for a Dancer by Deirdre Purcell. It has only 217 ratings on Goodreads but you've probably heard of her if you're Irish. This is an old favourite of mine, I read it first as a teenager and I've read 3 times now. I've been feeling another reread coming on for a while now…the only thing stopping me is trying to catch up on series and challenges.
Important Moment in your Reading Life:

When I was little my mother gave me a book called Rosie's Gift by Ann Carroll. It was the first book that got me really excited about reading. It's about a young girl with the ability to time travel to a house in the 1870's. I can't remember what happened in it now but I know I loved it and read it more than once. I actually think it's still at home in the attic…
Just Finished:

Demon from the Dark (Immortals After Dark #10) by Kresley Cole. Loved it!! Out of the 16 books I've read by Cole, I have yet to dislike a single one. I just gobble up her books.
Kinds of Books You Won't Read:

I'm not really into YA though I've read a good few… Usually, if I see a book is YA I put it down straight away. The recurring themes in YA annoy me. I would definitely baulk at a scientific book, though. If there are maths, I'm running!

Longest Book You've Read:

Harry Potter and the Order of the Phoenix at 870 pages. I have two books on my TBR now that are over 1000 pages, I keep putting them off… that's freakin' long!

Major book hangover because of:

Probably my worst book hangover was after Reap the Wind by Karen Chance because I binged the whole series including Dorina's books all in order and then it ended with a cliffhanger!!!! She tends to end her books with cliffhangers so I was expecting it but still! I had to wait over a year for the next book! Anyway, after I finished I couldn't read anything for a whole day.

Number of Bookcases You Own:

Just the one…well we have four but three of them have been moved to the kitchen cause we have very little storage in there. I tend to read ebooks more so don't need much space for paperbacks. I also give away my paperbacks unless I fall in love with the book.

One Book You Have Read Multiple Times:

Ok, I already mentioned two books I've read multiple times, next would be the Harry Potter series. I've read the whole series (mostly) twice and the first few books maybe three times. The Deathly Hallows I have only read once because I was an emotional wreck after that book.

Preferred Place To Read:

The couch or the bed. Weirdly I tend to fall asleep reading on the couch but get more awake reading in bed…

Quote that inspires you/gives you all the feels from a book you've read:

I took a peep at my liked quotes on Goodreads for this, I have over 300 quotes saved! Here's one from the list that I think suits this question, "I refuse to answer that question on the grounds that I do not know the answer" – Douglas Adams

Reading Regret:

I can't think of any regrets regarding reading… Well, I wish I'd gotten more active on Goodreads earlier. Being active in groups on that site really propelled my reading.

Series You Started And Need To Finish(all books are out in series):

Night Huntress series by Jeaniene Frost. I have three books to go and I'm done.
Three of your All-Time Favourite Books:

I'm a series reader so I'm going to name series. Cassie Palmer by Karen Chance, Immortals After Dark by Kresley Cole, The Dresden Files by Jim Butcher.

Unapologetic Fangirl For:

Karen Chance and Kresley Cole.

Very Excited For This Release More Than All The Others:

The next book in the Cassie Palmer series whenever it will be (I hope not too long).

Worst Bookish Habit:

Reading too many books at once.

X Marks The Spot: Start at the top left of your shelf and pick the 27th book:

The 27th book on my to-read shelf is Song of Scarabaeus by Sara Casey
Your latest book purchase:

The last book I bought was Old Ways, Old Secrets: Pagan Ireland by Jo Kerrigan.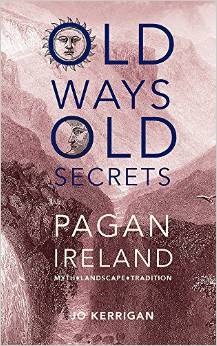 ZZZ-snatcher book (last book that kept you up WAY late): 

Dreams of a Dark Warrior (Immortals After Dark #11) by Kresley Cole which I'm reading at the moment. Stayed by until 4am reading it.
---
And that's it for that tag. If you want to do it too, consider yourself tagged!