Better late than never right?….
Books Read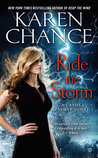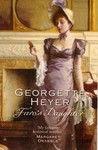 Highlights
The 8th book in Chance's Cassie Palmer series sees several long running story lines come to a head (at last!). I had been waiting with bated breath for some of these and was not disappointed with the outcome.
The series follows Cassie Palmer, a clairvoyant time-traveling disaster magnet (love her!!), on her adventures ( or misadventures…) as the supernatural community's new leading clairvoyant, The Pythia. Cassie isn't your usual urban fantasy leading lady, she's much more of an "every-woman" than a "warrior-woman" thrust into strenuous situations she isn't prepared for. And, heck, we've all been there!! Cassie handles it all though and comes back swinging.
I gave this 4 stars but 3.5 would be more accurate. A lot of the poems really resonated with me but I disliked the formatting and it occasionally seemed more like whining from a young woman's diary than observations on life.
A lot of poetry seems to be written in this format now, all lower case and just a few sentences… it doesn't seem like poetry to me but who the heck am I to judge!
Some parts I loved some I found frustrating but I guess the point of poetry is to make you feel something which it certainly did.
The 3rd book in Hunter's Elemental Mysteries series is a slow burner for the most part and then explodes into a rousing inferno. Three anticipated story lines come to a head with varying outcomes.
The Elemental Mysteries follows Giovanni Vecchio and Beatrice De Novo as they unravel the secrets behind Beatrice's missing father, Giovanni's long lost library, his iniquitous son and how these things may be connected.
Oh and Gio is a vampire with fire elemental abilities.
Now I know everyone seems to LOVE Cat and Bones from Frost's Nighthuntress series but I gotta say I preferred this spin-off novel way more. I don't know what it is about those two but I just don't like them all that much… Cat and Bones are not the main characters in this book but I would recommend following the authors suggested reading order. There are some definite spoilers for Nighthuntress if you're reading it.
This one follows two friends of Cat and Bones as they battle a shape-shifting demon. Much more paranormal romance focused than the other series as well. A very fun read, I gobbled it up.
This one really surprised me. I had never read anything by Murakami and only listened to this because it was part of Scribd selects last month. I didn't really know what to expect from the author or the story (I was flying totally blind) but it grabbed me and sucked me in like a whirlpool. The story follows a disquieting love triangle (not the annoying YA kind) between K, Sumire and Miu. The relationships the three characters have really highlight human emotion, the need for connection, friendship and desire.
Took me ages to get into this book and damn near got whiplash from all the POV's. Freaking loved it in the end though. This is the 7th book in Ward's Black Dagger Brotherhood series. The romance plot for this one centres on Rehvenge but the book follows most of the main characters. The story is very exciting and the lessers are finally starting to look like a serious threat and interesting enemy.
Despite Heyer being considered the mother of Historical Romance by many, I had never heard of her. I had spotted the audio book on Scribd selects a few times but never gave it much of a glance until last month. I couldn't sleep and this was free and short, I figured 'what the hey?!'. I ended up loving the story. It reminded me a bit of Elizabeth Hoyt's or Kresley Cole's historical romances with a sassy strong willed heroine and a roguish hero engaging in an intriguing tête–à-tête. 
First of all, how cool is that cover?! About as cool as this freaking book!! Such a fun story that may seem familiar if you've watched iZombie but only as far as both protagonists are blond females who happen to be zombies and work in the morgue. Another similarity is that the zombies seem to remain intelligent and fresh as long as they continue to eat brains. But White Trash Zombie was so much fun!! I listened to the audio book of this and the narrator was amazing, I highly recommend the audio.
The story follows Angel Crawford after she wakes up in the ER after an apparent overdose with no idea what's going on, a new job and delivery of mystery milkshakes. Her "life" takes some mad turns and then a serial killer shows up to keep things interesting. Brilliant story, I ordered the next book before I even finished this one.
---
So that's it for June. I didn't read too much last month (I've already read more this month) but it was a good month. I really enjoyed almost all of the books I read.
Now I'm off to do dishes, make dinner and listen to my audiobook. Laters!