Delighted with my total this year. I read way more than I normally do. It's been a very good year for books and hopefully 2017 will be even better!
Top 10 Books of 2016
Oh man, it's so hard to pick just 10 books/series out of everything I read this year but here goes…
1. Cassandra Palmer & Dorina Basarab series by Karen Chance
This series is just amazing! I know it's two series but really it's one because the story is the same just from two points of view. It's fun and full of action, I'm barely hanging on waiting for the release of the next book!!
2. Transcendence by Shay Savage
Love it! loved it! loved it! The magic of this book is that it's told from Ehd's point of view. Oh, how it tugs on the heartstrings. Very sweet romance.
3. Kate Daniels by Ilona Andrews
It was very hard to choose between Mercy and Kate for this spot but Kate won. She's just too kick ass to be beaten! I binged the first 4 books of this series, it is awesome! The world Andrews created will suck you in.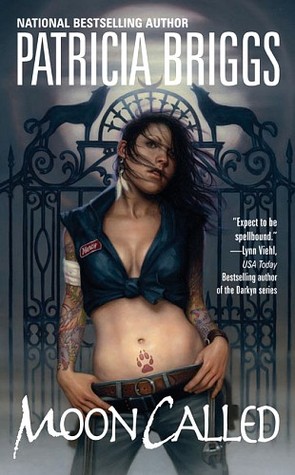 4. Mercy Thompson by Patricia Briggs
Another kick ass chick! Mercy starts out being a bit submissive but gets tougher and tougher as the story continues. She was never meek or timid, she just knew when someone was stronger than her and how to behave around them. Unfortunately, a lot of the people around her tend to be stronger. Dang werewolves. My only complaint about this series (so far, I'm on book 5) is the lack of friendly women. Almost every chick Mercy meets is a bitch!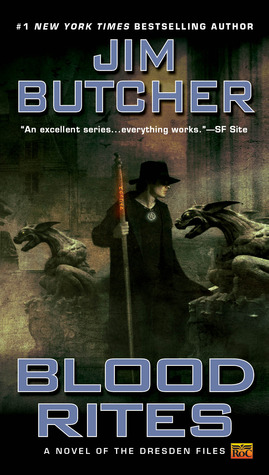 5. The Dresden Files by Jim Butcher
I have been listening to the audiobooks (narrated by James Marsters *swoon*) one after the other. Love it! A lot of action in these books, they're a lot of fun to listen to.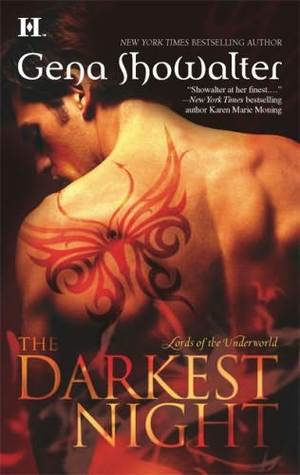 6. Lords of the Underworld by Gena Showalter
It was really hard to choose between this series and Immortals After Dark for this spot. The Lords won because I enjoy the main storyline a bit more than the one in Immortals and the characters are just a bit stronger. But I love them both, I really really do!
7. Immortals After Dark by Kresley Cole
See? I told you I loved this series too. My favourite book from this series (so far) is No Rest for the Wicked, I even claimed Sebastion for a Book Boyfriend. I have yet to read a book by Cole and not devour it.
8. The Iron Duke by Meljean Brook
I was always weary of steampunk (not sure why..) until I read this. Loved it so much I claimed Rhys for myself as well. I haven't continued this series yet because I loved these characters so much and was disappointed that the series didn't follow them but follows a different couple for each book. I want more Mina!
9. Slave to Sensation by Nalini Singh
Again I would love to follow the couple from this book more but the world Singh created is so interesting I know I'll continue the series. The Psy reminded me of Vulcans and of the movie Equilibrium. I had the Combichrist song Without Emotions going through my mind every time the Psy showed up. Great story.
10. If You Deceive by Kresley Cole
This is the last book in a trilogy, all of the books are great but this was brilliant. I wish Cole would write more historical romance…
There are so many more books I could list. It was so hard to choose just these ones. Well some of them were for easy to pick. I'm impatient for January 1st
I'm impatient for January 1st now so I can start on next years books and on the reading challenges I'm taking part in. Just two more sleeps…
Happy New Year!!